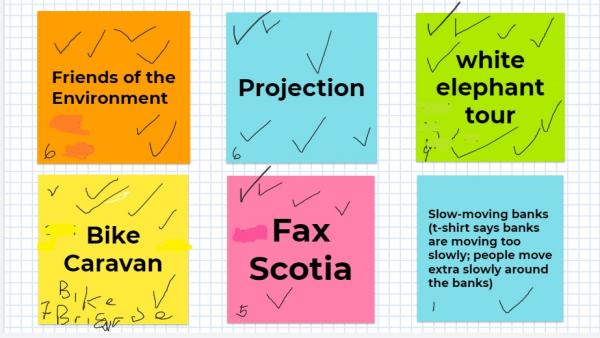 We're connecting and supporting grassroots groups and individual volunteers to plan and run events and actions that raise awareness about the role of Canadian banks funding the climate crisis.
We're doing bad google reviews, banners, bike caravans, street theatre, postering and more!
If you want to join an existing sub-group or have a fun idea, get in touch!
Links