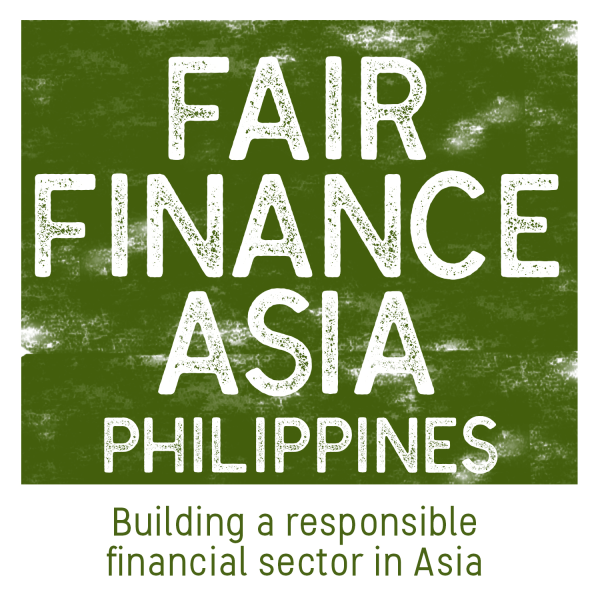 The Fair Finance Philippines Coalition advocates for sustainable finance, and works to increase awareness through relevant issues such as fossil fuel exclusion (particularly coal) and clean energy alternatives.
The coalition publishes policy assessments of the top Philippine commercial banks. It uses the Fair Finance Guide Methodology to score the banks across themes which include climate change, nature, human rights, labor rights, corruption, and gender inclusion.
The coalition urges Philippine financial sector actors to thoroughly integrate environmental, social, and governance (ESG) criteria in their policies and operations, and reiterates the need for climate action given its susceptibility to the real impacts of climate change.
Fair Finance Philippines has a membership of three civil society organizations (CSO) and two regional CSO networks, and is allied with twelve other CSOs. The coalition is part of a broader Fair Finance Network in Asia and around the word.
Links