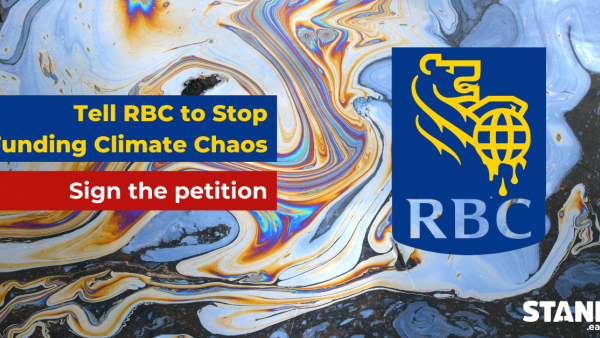 The Royal Bank of Canada (RBC) is the 5th largest fossil fuel financier in the world, putting more than $200 billion into coal, oil and gas companies and projects since the Paris Climate Agreement was signed in 2015. It's also huge funders of fossil fuel expansion projects.
It's time to get Canada's largest bank to stop funding climate chaos and Indigenous rights violating projects and companies.
Sign the petition now.
Links